Double Click to enlarge videos:

Children Rights Group Files charges on Foster Care for over 8,500 kids!


Thousands and Thousands of Utube Videos!::::::::::::::

SOCIAL WORKER FIRED 2010!

DR. caught drugging children:

Dr. Phill speaks on false accusations::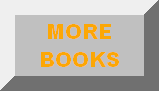 Owensboro, KY Social Worker Micheal Betts is charged for burglary along with DJ from Blind Parrot night club::

Here is the first one:

Owensboro, KY Social Workers loses job after TK's daughter was allowed to be abused.  Ashley Clark is given job security by a state whos
governor was recently charged for conspiracy for employment issues.
She is placed in McClean County Humane Society and it soon burns down killing many animals.  She then is transferred to the Daviess Co. Humane Society where she is main director now fostering animals. ALL IN THE PAST 24 MONTHS!